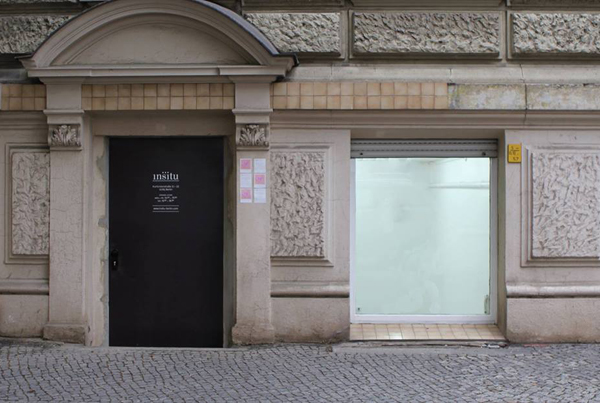 insitu is a curatorial initiative and non-profit space for contemporary art in Berlin, founded in November 2012. The name insitu refers to the team's understanding of curatorial practice as being necessarily «in situ» in terms of cultural, social and geographical spaces. In the realm of sociology, space is no longer defined simply by parameters of length, height and width, but also by the active relations that we create daily.
For its inaugural year, insitu developed a cycle of 7 episodes that dealt with fundamental questions surrounding the production of art: from the blank wall of the studio, to the jungle of the art market. For its upcoming program cycle II, running from June 2014 to March 2015, insitu is planning to be a catalyst to form relationships, networks and connections. Having this wide field in mind, insitu aims to set up different formats of exchange; this includes both exhibition topics as well as curatorial methods and formats that facilitate multi-directional dialogue between artists, curators, audiences, countries, ideas and spaces. The concept gives the possibility to engage collaboratively and gain deeper understanding of different approaches to artistic work and curatorial processes. For the 10-month-long cycle, insitu will establish a series of frameworks that will include for example, exhibitions that respond directly to each other; invited exchanges between different project spaces or curators; artists' responses to specific situations.
insitu was founded by the curators Marie Graftieaux, Nora Mayr and Gilles Neiens and was enlarged in 2014 by the participation of the curator Lauren Reid.