Guest author: Marlene Ronstedt
The Berlin of the 1990s, with its occupied houses, temporary autonomous zones, and anarchistic playgrounds, bore close similarity to the open internet which emerged at the same time. Back then, the possibilities cyber space offered to geeks and nerds seemed to be infinite. Neither NSA surveillance nor commercialization had yet reached into the digital sphere.
This offline situation constituted – at least in Berlin – the ideal biotope for the art and techno scene to prosper. But it also meant that the city became increasingly interesting to investors and real estate agents, leading eventually to the gentrification of those very places. Unlike in the 90s in Berlin, in the online world of the same period only a handful of net artists came forward to claim digital space. It was only in the early 00s with the rise of web 2.0 – a more user-friendly, but also a commercial and centralized version of the internet – that substantially more net artworks emerged. Tumblr, Flickr, WordPress and Instagram made it easier to put net artworks on display and provide infrastructures to reach followers.
Both on- and offline, formerly autonomous zones have undergone changes shaped by commercialization, regulation, and increased surveillance and censorship. Instagram, for example, forbids images of period blood and female nipples, while monetizing users' information without giving them an alternative to opt out. In the physical realm of Berlin, erstwhile autonomous zones such as project spaces are often either forced to close down, professionalize or be pushed to the peripheries of the city.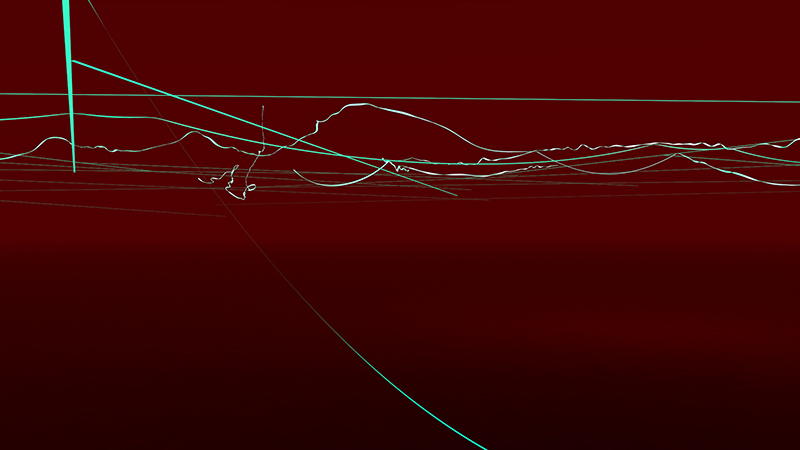 Dorine van Meel, Disobedient Children, HD Video 17'00", 2016
Online, a system has been created to reclaim aspects of the internet's former ideals of decentralization and autonomy, namely through blockchain. This means that net art has a new chapter ahead of it in which it can be displayed in less restrictive contexts. In the wake of the 2008 financial crisis, the cryptocurrency Bitcoin emerged together with blockchain, on which is based. Blockchain allows for transparent, decentralized structures. Soon startups jumped on the bandwagon, building tools that can ascribe energy, art, votes or cars to blockchain tokens. By doing this they aim to circumvent the power of central banks, institutions, big energy enterprises or even nation-states. Read More