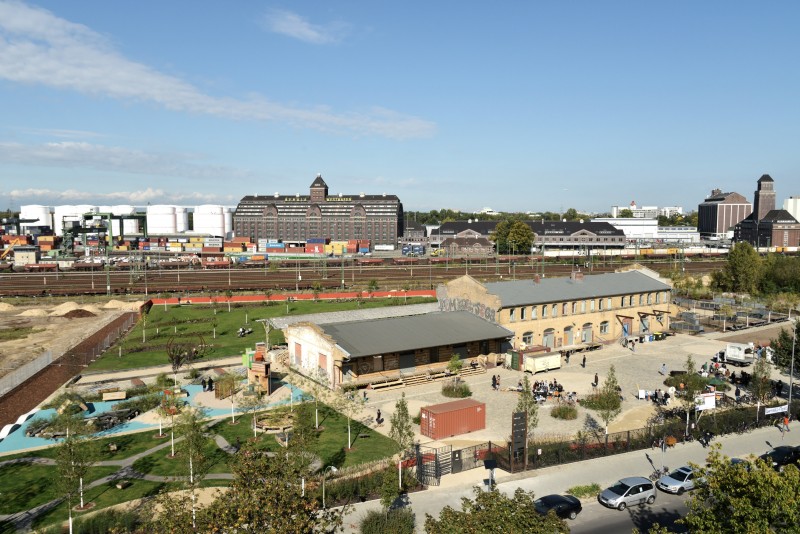 Located in a former railway depot surrounded by a freshly landscaped park, the ZK/U – Center for Art and Urbanistics – is the outcome of a concept developed by the Berlin-based artist collective KUNSTrePUBLIK.
The ZK/U sees itself as a laboratory for inter- and trans-disciplinary, activities centered on the phenomenon of "the city". ZK/U promotes international exchange on global issues, in light of what is happening in one's own backyard. Working with local and international partners, ZK/U brings together critical minds at the cutting-edge of artistic production and urban research.
Contemporary artistic positions, ranging from contextual and interventionist to conceptual and street art, address selected themes. Work at ZK/U is informed by theoretical and practice-based critiques developed in the disciplines of geography, anthropology, urban planning, architecture and the humanities.
In support of artistic and research residencies, ZK/U, with the support of its partners, provides "living & work" spaces for international and local applicants. ZK/U also maintains a Common Room, conceived as an adjacent public space for use on a project basis by residency program participants, as well as by local or visiting groups and initiatives for production, exhibitions, lectures, workshops, performances and presentations. In addition to this physical framework, ZK/U maintains a theoretical superstructure —consisting of regular conferences, publications and archives, etc.— emerging from, and feeding into, the expertise of participants and associates. These combined activities underpin ZK/U's commitment to an interdisciplinary approach to art production, urban discourse and creative, inclusionary and publicly-engaged practices.