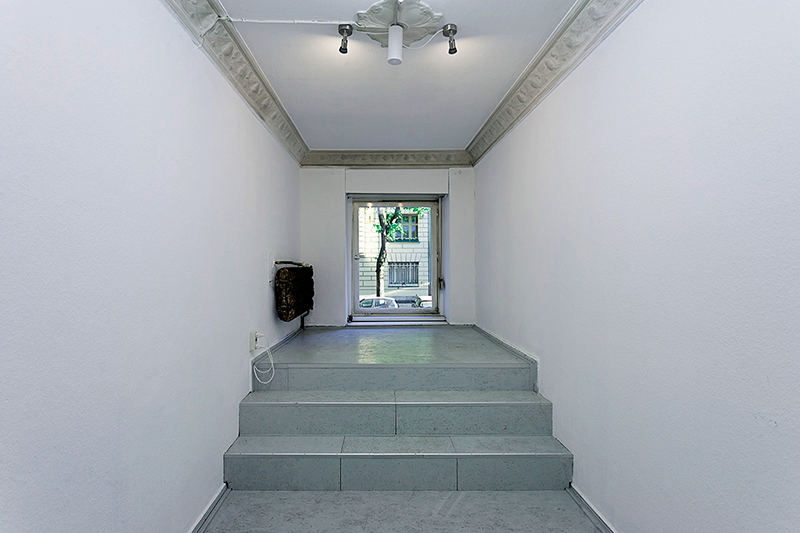 11m2 is a private non-commercial art and project space located in Berlin Charlottenburg. The space, a former porter's lodge measuring just 11 square meters, hosts three different floor levels. It thereby provides highly unusual conditions for the showing of art. The very size of the space allows for uncompromising effects with comparatively few objects and means. Each exhibition radically alters the impression given by the room.
A former garage underneath the lodge provides an 'auditorial' floor level and hosts Berlin's only Garage Academy, a venue for lectures and artist talks.
Special interest is dedicated to the development of ambitious art presentation strategies. 11m2 are available for artists to experiment with new projects, which in most cases are designed specifically for this particular location. Many projects are developed in close collaboration with curator Rafael von Uslar. The artists are invited to further develop these projects over the years to be subsequently relaunched at 11m2. In addition to the space- and room-related installations, solo and group exhibitions are also shown.
Australian art constitutes a particular focus of the 11m2 activities.