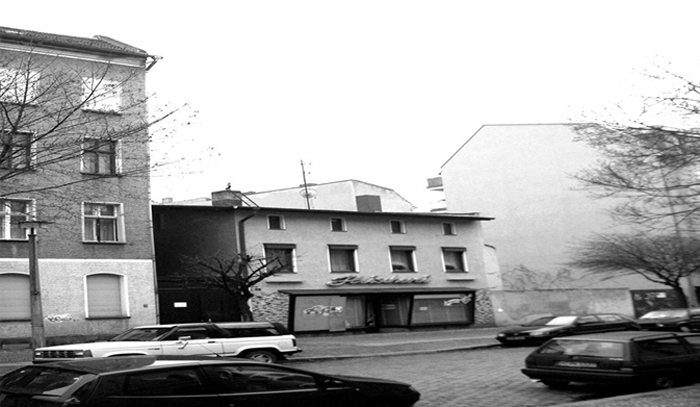 The building at Spittastraße 25 was one of the first concrete buildings in Europe, constructed from 1870-1875. At that time, around 60 buildings were built with slag concrete in this small district of Lichtenberg (Viktoriastadt), which one can consider as an early experiment for sustainable and ecological construction. Slag concrete, a by-product from the production of steel, recycled and mixed with cement, happened to have surprisingly performative physical insulation properties. Today, only six of these buildings still exist and all are listed as protected monuments.
In the 60s, the ground floor was converted into a butcher shop with a front door facing the street, framed by two large windows. During the GDR and shortly after, the house counted around 15 employees, who weekly transited up to 20 tonnes of meat and prepared all sorts sausages for the canteens of various VEBs. Afterwards the house was empty – most recently the heater was broken and the roof was leaky. Therefore, a substantial refurbishment was necessary, that included almost the entire building structure.
after the butcher is a project space by artists for artists and was founded in 2006 by Franziska Böhmer and Thomas Klipper. Artists are invited to conceive a show within this particular space. The exhibition space offers a platform for young artists (not necessary famous artists) to present their work.