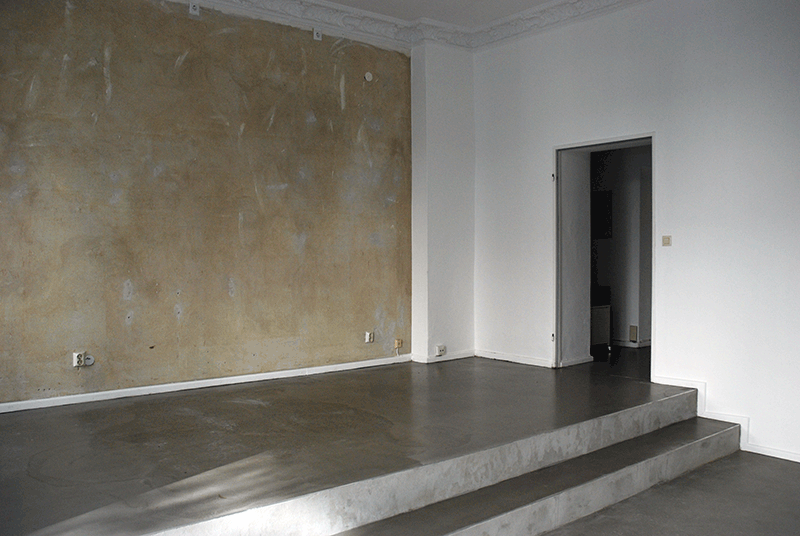 DISPLAY is a junction point between an artist and a curator. We consider the artist's workshop and exhibition room as transitory space, where creation, experimentation, representation and questioning contemporary artistic and curatorial practice can be done simultaneously. Display embodies a (meta)physical and discursive transmission. Two main approaches meet each other and form the fundament of Display: the performative action of Rituals and the exhibition cycle of Vitrine.
VITRINE, a connection line between inside & outside, seen & unseen, is a place to experiment with curatorial practices and exhibition design. Vitrine is the exhibition program of Display. Artists are invited to take possession of the showcase and/or the space and create a site-specific project, while the Transformation cycle tends to articulate the creative process in time and space.
RITUALS. Display is a place where we explore, invent and create rites, where we can put them and its procedures as symbolic, rhythmic performance up for discussion, involving the public – whether as rituals of initiation (salutation, festivity, inauguration etc.) or as morning ritual with Breakfast at Paul's. On a regular basis, Paul Polaris invites people of her interest and guests over for a lively, discursive breakfast.
Vitrine needs Rituals and Rituals needs Vitrine. They find themselves in the Display space as they help each other to exist.