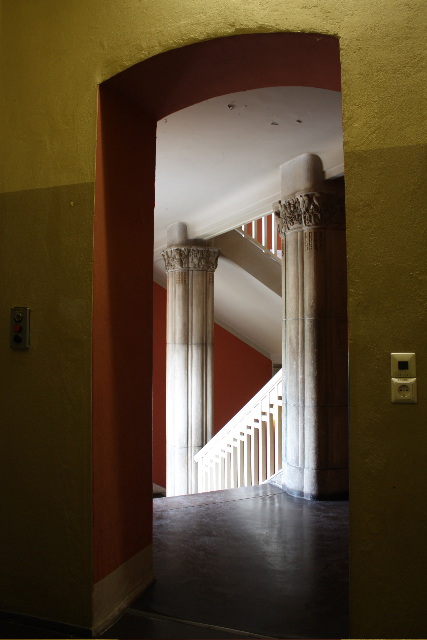 The Kleine Humboldt Galerie is a student initiative for the conception and implementation of exhibitions at the Humboldt University in Berlin. Since its new foundation in 2009, the KHG has organized three annual thematic group exhibitions within the premises of the university. Past exhibitions were dedicated to issues regarding educational policy, the dream of a universal language, cultures of political protest, as well as scientific visualization techniques in contemporary art.
The Kleine Humboldt Galerie was founded in 1978 by employees of the Humboldt University datacenter and by Berlin artists. After several historical changes, it has now reached its 188th exhibition. Initially, it was intended to create a cultural atmosphere in the data center while simultaneously providing exhibition opportunities to visual artists in the GDR, who had little or no government funding. After 1989, the range of topics and manuscripts became more diverse. Works of non-European artists were issued, institutions and artists of the Humboldt University were presented, and thematic exhibitions relating to Berlin and to historical situations were shown.
The Kleine Humboldt Galerie experienced not only historical changes, but also changes in personell. It is now a student initiative and registered as an association under student responsibility. Die Kleine Humboldt Galerie is supported by the custody and the Office of Public Relations of the Humboldt University, Berlin. The Kleine Humboldt Galerie is available as an exhibition space in the historic atrium in the northeastern wing of the main building of the Humboldt University and is dedicated to contemporary art in all its forms.