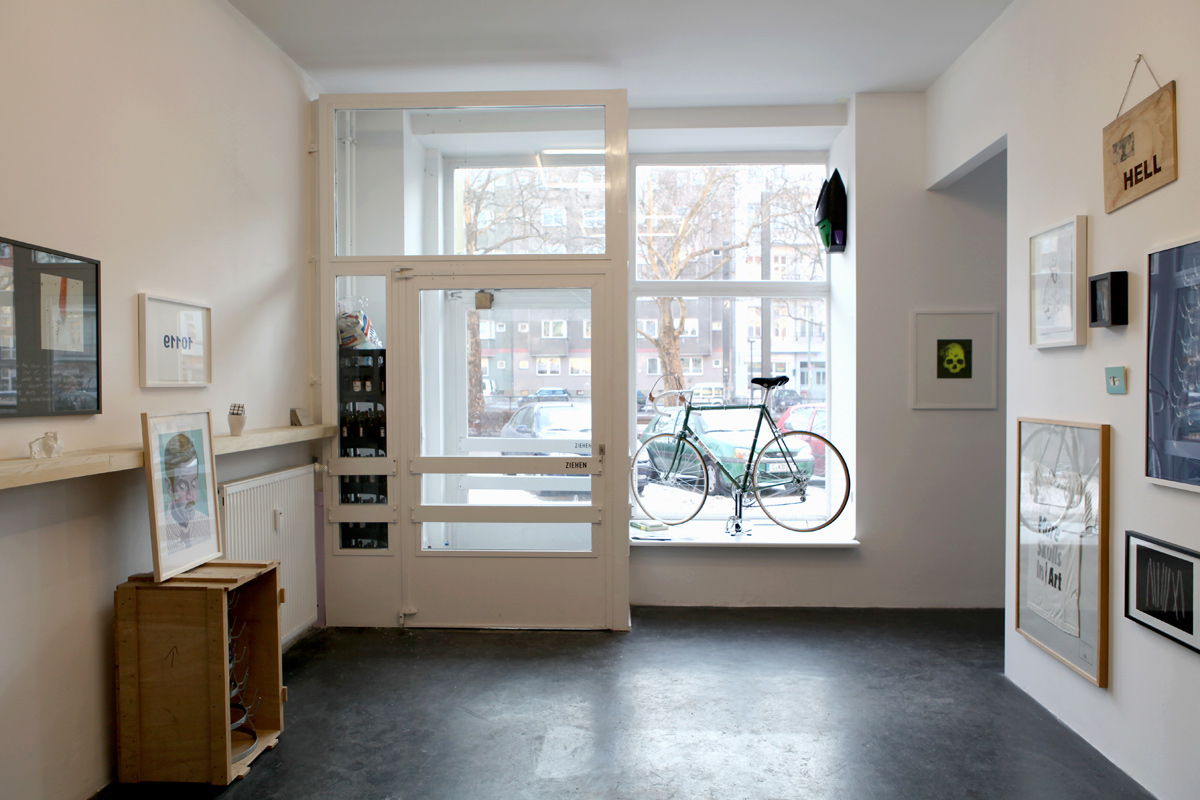 LAGE EGAL is a place for production and exhibition founded in May 2010. The founding artists aim to work with the mechanisms of presentation and marketing of artwork in an experimental and playful way, as well as to provoke and deal with the corresponding discussions.
The French conceptual artist, Pierre Granoux, is co-founder of LAGE EGAL, as well as the artistic director as of September 2012. As an artist himself, it is important for him to not only be regarded as a creator or art, but rather as an active participant in the mediation of art.
LAGE EGAL houses a studio, an office, a workshop, a warehouse and various showrooms all beneath one roof. Inspired by Marcel Duchamp – whose work Pierre Granoux intensively deals with – and his piece Boîte-en-Valise, production and mediation of art can be viewed as being characterized by a cohesion between critical irony and distance.
LAGE EGAL also conducts exhibitions in other areas, such as in private homes or as a guest in other project spaces and galleries. LAGE EGAL is distinguished in its approach to experimenting with exhibition formats. Like in a laboratory, forms of presentation are tested, documented and presented to the public. While Pierre Granoux's exhibitions are meticulously planned and curated, guest curators are given free rein. The exhibition itself is a creative act that repeatedly provides the audience with new ways of viewing art.
LAGE EGAL is also distinguished through its thematic discussions with editions, artist's books and multiples – and by questioning the original, the copy, the duplicate and the series.
As a non-market-oriented, independent project space, LAGE EGAL has set a long-term goal to give artists the opportunity to show their work outside the commercial art market and the institutional mediations and to provide guest curators with an experimental space.
Since April 2014, LAGE EGAL has enlarged its exhibition area to about 65 square meters wide. In this enlarged space, artwork can now be spontaneously and directly presented from the artist's studio to a wider audience. In this fashion, LAGE EGAL wants to better meet the needs of artists and to show their work outside of the studio.