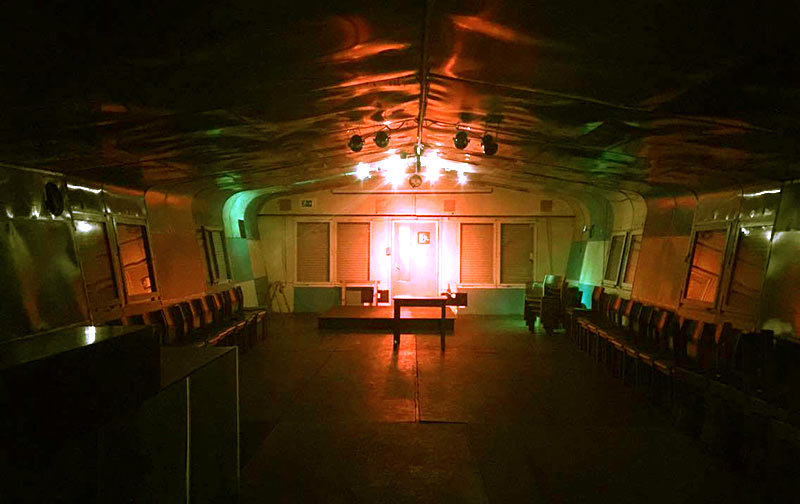 The Raumerweiterungshalle (spatial extension container) from the non-profit association Selbstuniversität e.V., is a self-organized space for non-commercial projects and events with a queer-feminist focus.
Spatial extension containers are mobile architectures that were built in the GDR in the sixties and seventies. Raumerweiterungshalle consists of eight elements that, fully expanded, form a space of almost 90m2. Since 2009 the space neighbours about_blank near Ostkreuz.
The organizing group currently consists of eight members. We aspire to confront common hierarchies of class, sexuality, race, origin, gender and pursue forms of collective knowledge production. Raumerweiterungshalle facilitates a multiplicity of events with different approaches and modes of practice at the intersections of art and politics, theory and practice, science and self-organized education. The infrastructure is used by a variety of people and we have no intentions to establish an identitarian or consistent program that is marketable or easily legible. Instead, we propose a model that is built on solidarity and trust.