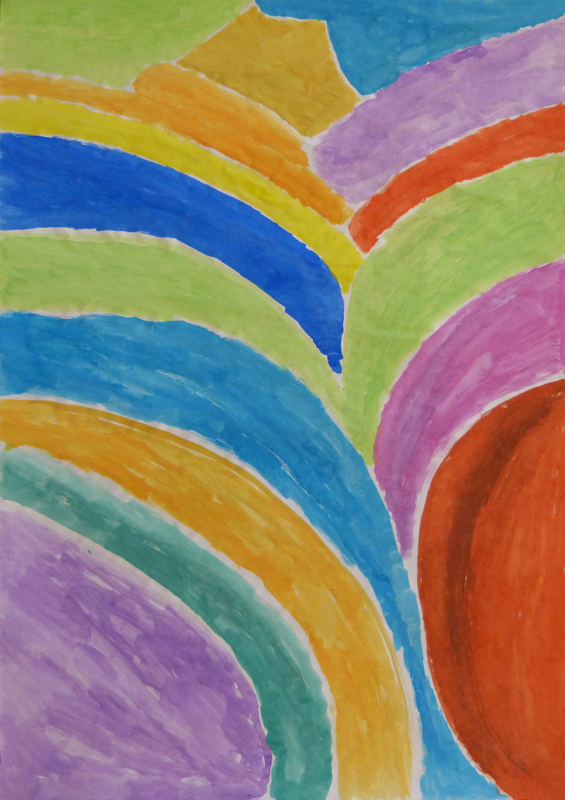 photo: Christian Specht, Wasserfarbe auf Papier, 2016
The exhibition works on paper presents drawings, primarily, in addition to paintings and collages by four artists.
Tabea Blumenschein depicts figures which evade conventional gender roles. Hilka Nordhausen's oeuvre consists of both analyses of drawings and expressive works. Christian Specht's work addresses political and social circumstances, as well as painted abstract landscapes and that which surrounds him in everyday life. In her series mash, Ayumi Rahn creates the illusion of depth by smudging and working with layers.
Festival insight by Piotr Pietrus