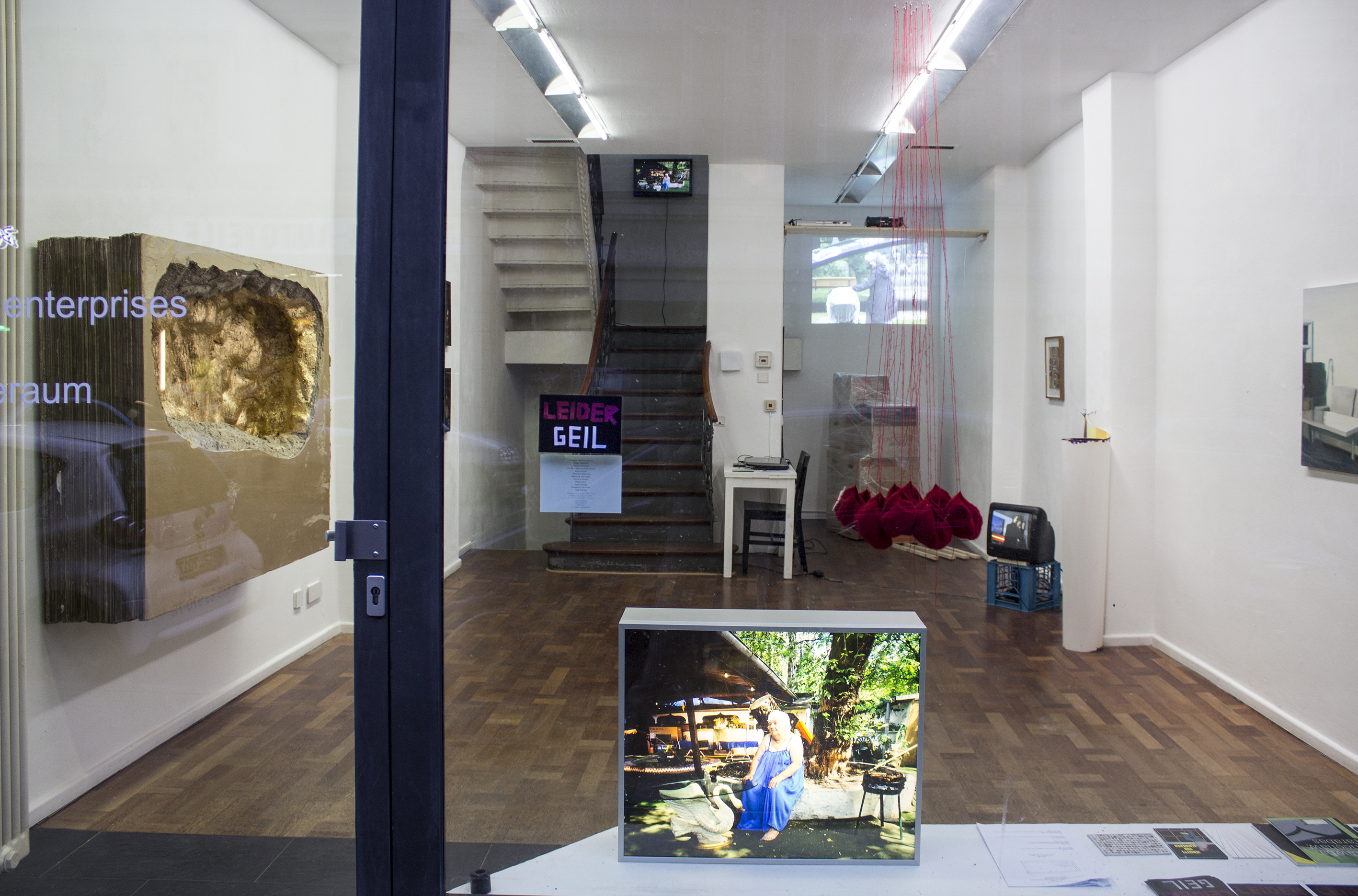 Scotty Enterprises is an artist-run space and a non-profit organisation of currently 15 artists living in Berlin. The project space was established in 2007 in the smallest apartment building existing in Kreuzberg, on Oranienstraße 46.
"We are surrounded by a wide range of artistic practices, which we consider special, unique and worth showing. To give these artists a platform we deliberately do not limit our exhibition program to any particular form of artistic expression."
In addition to monthly exhibitions, performances and screenings, Scotty Enterprises initiates and organizes national as well as international cooperations with other artist-run spaces. Scotty Enterprises is non-commercial, independent and non-hierarchical.
This approach allows for artistic autonomy and an ongoing openness to current developments in the group activities. Independent of strategic considerations, the members' selection of what they exhibit is based solely on a collective consensus of the artistic quality.
The Kunstverein Scotty Enterprises e.V. is primarily funded by monthly contributions of its members. Dr. Ralf Hemmen, the owner of the building on Oranienstr. 46, has greatly supported the project space since its establishment.
The members of Scotty Enterprises are Charlotte Bastian, Sigrun Drapatz, Kiki Gebauer, Simone Häckel, Julia Krewani, Kren Linnenkohl, Christine Niehoff, Isabel Pauer, Frederik Poppe, Claudia Schoemig, Karin Schroeder, Annette Sonnewend, Linda Weiss, Bettina Weiß, Juliane Zelwies.