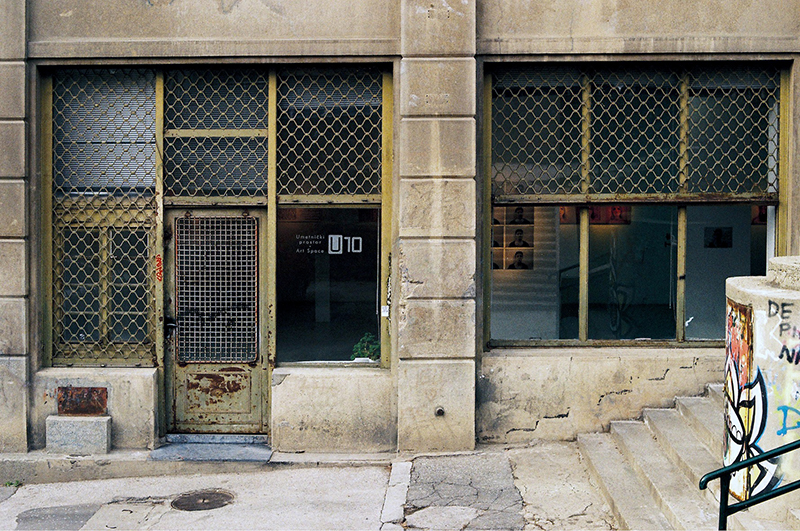 (Para)Matters of Perception
In cooperation with the neighboring project spaces Copyright and Kronenboden, uqbar shows the exhibition (Para) Matters of Perception with works by Lidija Delić, Nina Ivanović, Sava Knežević , Isidora Krstić, Iva Kuzmanović, Nemanja Nikolić and Marija Ševic from August 12 to 28, 2016. With this exhibition the artist-run space U10 from Belgrade, Serbia, presents its work to a Berlin audience.
The space was founded in 2012 due to the absence of art market structures in Serbia out of the necessity to increase the visibility of young artists in their local context, and to create a place that is open to all art forms and methods. Over the years, U10 also initiated projects and exhibitions between Serbian artists and artists from Southeast Europe and beyond to encourage international exchanges. U10 organizes a dynamic program with monthly exhibitions, as well as discussions, presentations and visits, to facilitate the public access.
For the Project Space Festival 2016, U10 and guests will elaborate in a talk about their work, the production and exhibition context Belgrade and address questions such as: Why does the collective operates a space in Belgrade? How important is such an initiative in the cultural landscape in Belgrade? What is the relationship to other actors of the local art scene? How is the space financed?
The talk will be followed by music from the region and a barbeque.
Festival insight by Joanna Kosowska