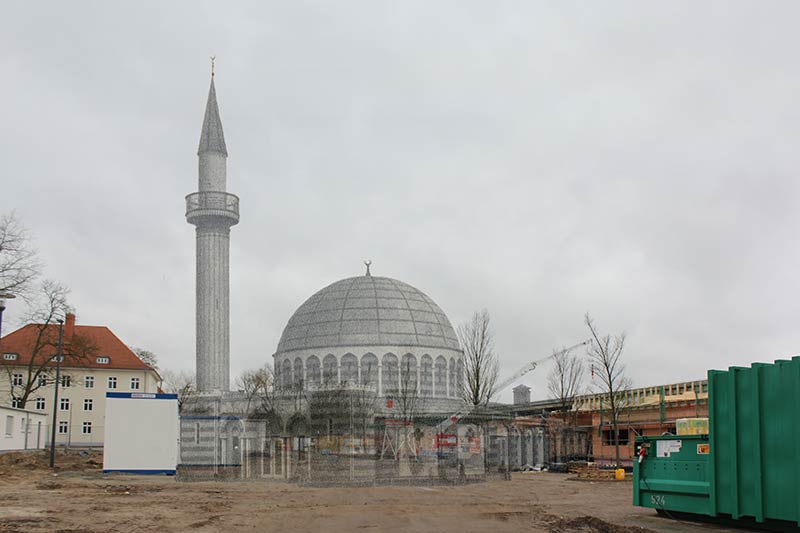 If You Fail To Cross The Rubicon
Nathalie Anguezomo Mba Bikoro uses live art practices, film-essays and photography story-telling to create living and performative archives contesting the nature of our cultures, histories and identity. She explains that her research is a time-machine reacting to sense-memory and political landscapes to create Human Monuments about spaces and peoples across all nations to re-invent memorial post colonial gestures towards freedom. These narratives are based on true stories and meander through visual fictions.
The performance is presented in the frame of the show "Welcome to Futuristan. 30 Jahre galerie futura" (7.8.-27.8.16) im Kunstquartier Bethanien.
Image : Nathalie Anguezomo Mba Bikoro , Halfmoon Mosque, Squat Monument, 2015
Festival insight by Joanna Kosowska