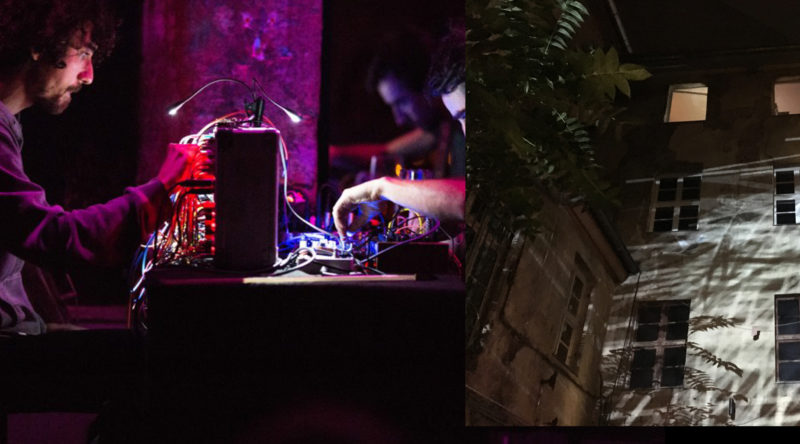 Ayse Orhon with Burak Tamer
Performance 19:00
Ceren Oykut with FezayaFirar
Live Drawing 19:30
Burak Tamer with FezayaFirar
Improvisation 20:30
ARTISTS
Ayşe Orhon, Burak Tamer, Ceren Oykut, FezayaFirar
Performer and choreographer Ayşe Orhon collaborates with musician and sound engineer Burak Tamer for a performance that considers today's body as geography. They dig thoroughly into the territories of human sound in relation to movement, integrating live voice processing.
Ceren Oykut expands the action of drawing with light and shadow. She brings her drawing practice onstage, performing live drawing accompanied by experimental electronic duo FezayaFirar's uncut, improvised performance.
Burak Tamer is also a member of Istanbul's avant-rock band Replikas, and FezayaFirar will join for the first time to weave sound in space.
The evening takes its name "Figures in Air" from the book by Micah Silver about audio's impact on human behavior and social space. Drawing, human voice, sound, and movement meet in the gallery space with collaborations by different artists.
Festival insight by Piotr Pietrus