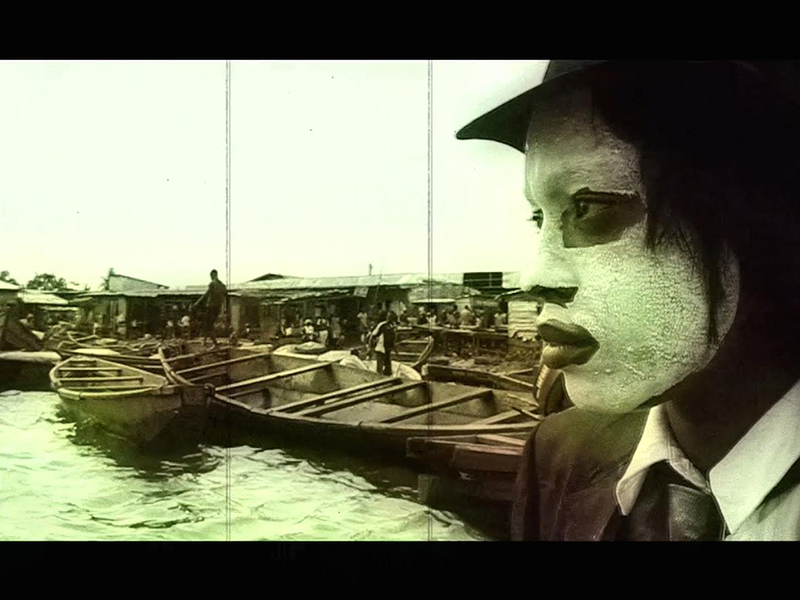 Image credit: Ato Malinda, On Fait Ensemble, 2010
THE MANY HEADED HYDRA: 
Imagination, Speculation, Dissolution of Space and Time 
Magazine #01: Sea Body Infrastructure Image
An exhibition by Ato Malinda, a performance Bryndís Björnsdóttir and printed contributions by Anna Hallin & Olga Bergmann, Bryndís Björnsdóttir, Hannah Black, Natasha Ginwala, Tinna Grétarsdóttir, Emma Haugh, Suza Husse, Occupational Hazard Project, Tejal Shah, Elsa Westreicher, Nine Eglatine Yamamoto-Masson and participants of the workshops "Speaking As Fishes" in Leipzig and Reykjavik".
"The creole or plain text god can live anywhere in her amorphous simplicity, moving from Nigeria to Haiti to New Orleans to Berlin to wherever and back, a simple enough system (the terror and beauty of the ocean, what it takes and what it delivers) to be encoded and decoded in many variations: (…) She can appear as image, as flesh, as dream, as moving light, as sensation. Only the "legibility criteria" – when she appears, something of the ocean should appear with her – constrains her many forms."
Hannah Black, MOTHER WATER, a written dialogue with Ato Malinda's video performance On Fait Ensemble (2010), in: Sea Body Infrastructure Image, The Many Headed Hydra Magazine #01, 2016
Welcomed by a creole spirit and a witch – Ato Malinda's embodiment of Mami Wata and Bryndís Björnsdóttir's Quota Queen – THE MANY HEADED HYDRA surfaces from the waters of the Spree as they flow into Flutgraben. In and around the former GDR watchtower at Schlesischer Busch, we celebrate the first materialization of unruly hydra heads and contemporary seafarers tales in the magazine Sea Body Infrastructure Image. Herein the North Atlantic Ocean is discussed as a territory of passage undergoing social and ecological transformations. The material and mythological meanings of this shifting geopolitical entity flow in the streams of technology and capital, in the histories of diasporas and of the Cold War, in the desires and discourses that cross its waters. But the Atlantic waves also resonate the fluid embodiments from the archaic and futuristic realms of a different oceanic shoreline, of in-between landscapes inhabited by queer, inter-species forms of existence.
THE MANY HEADED HYDRA is a performative and publishing creature by Emma Haugh and Suza Husse, hosted at DISTRICT Berlin.
Festival insight by Joanna Kosowska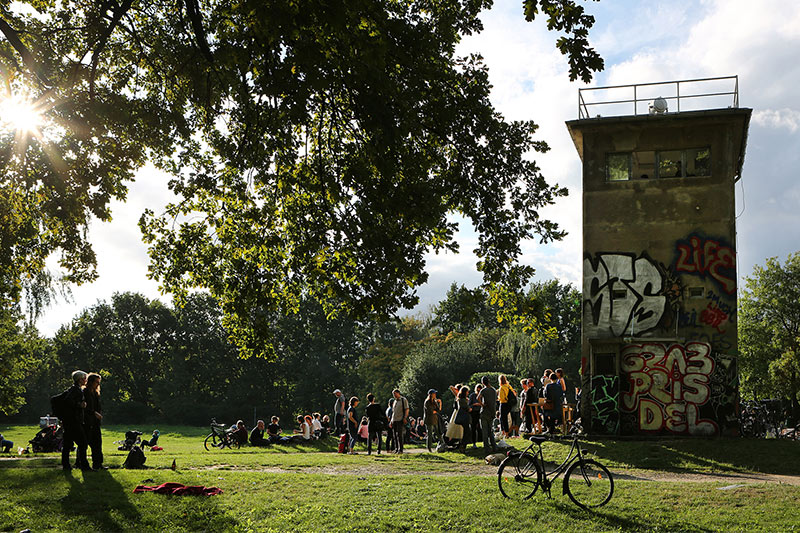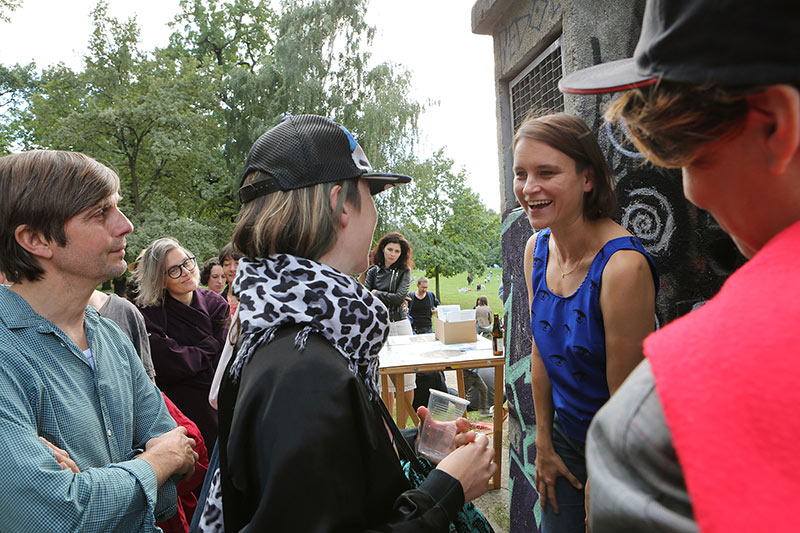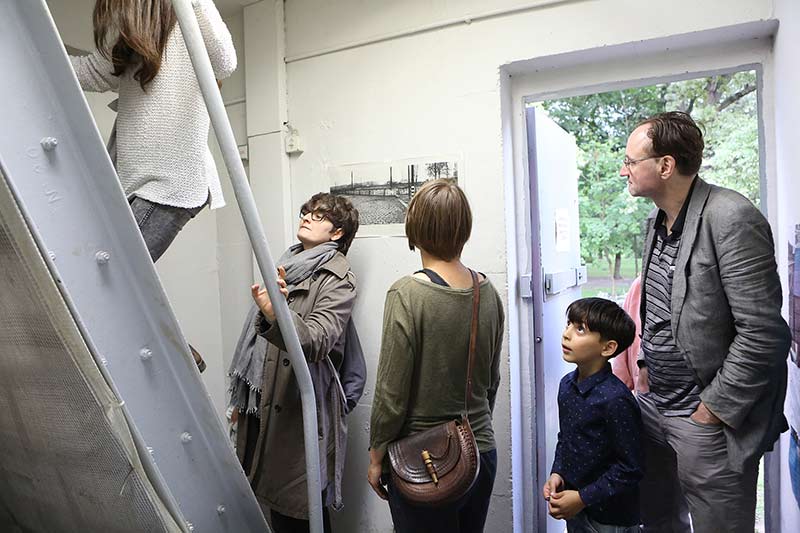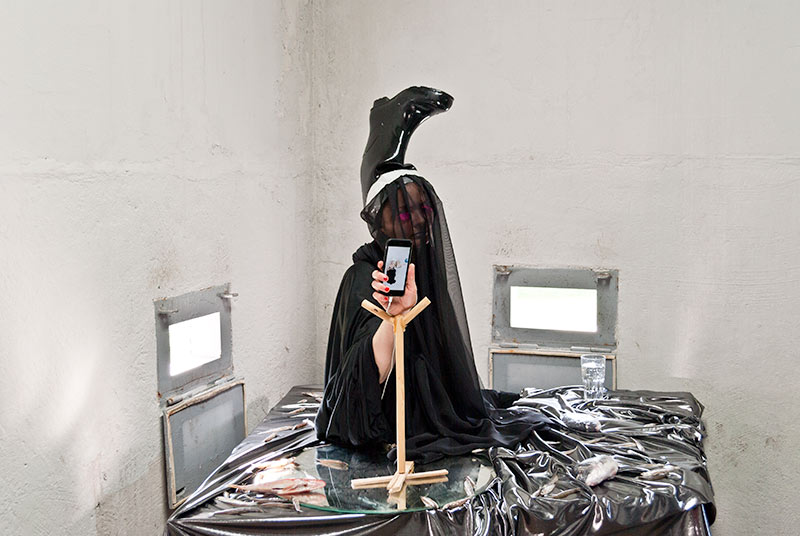 Photo: Mj Ourtilane