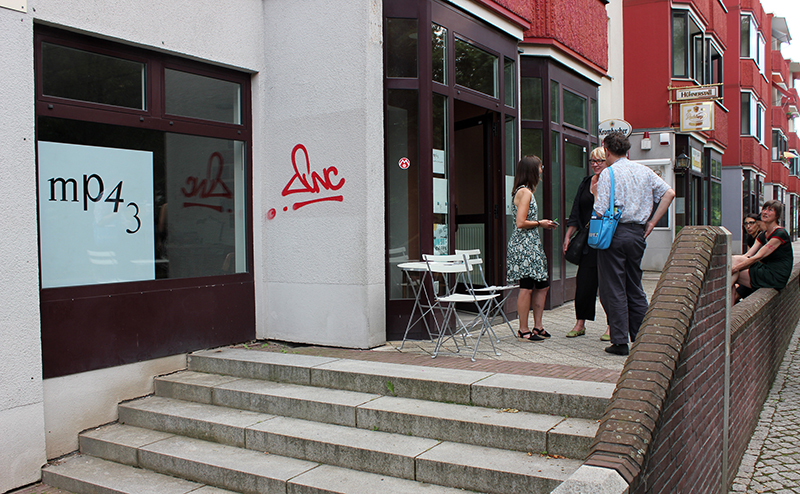 mp43 – project space for the peripheral
Our project space is a motor, a "two stroke engine" comprised of Carola Rümper and Marnie Müller, who provide the spark to ignite the the engine (subtract wasteland of any kind). A dynamic is to be intiated and fuelled by large numbers of cosmopolitan visitors (national and international); the synergy generated by this potent mix of thought will culminate into one ecstatic celebration.
The propulsive power via chain reaction (classic) or belt drive (modern) is extended by the contemporary.
… at this juncture the fickle should not be underestimated … which makes for achieving a multiple output. The fully automatic system doesn't consider hookup (interaction) & switching (communication) to be unnecessary. Like the Atelier, the classic project space has its pedals (architectural landscape and urbanism), however, they serve not to power, but rather to start the engine.
The project space is a flexible means of transport. Other benefits of the project space include a relaxed, upright position, a good suspension and a more comfortable seat.