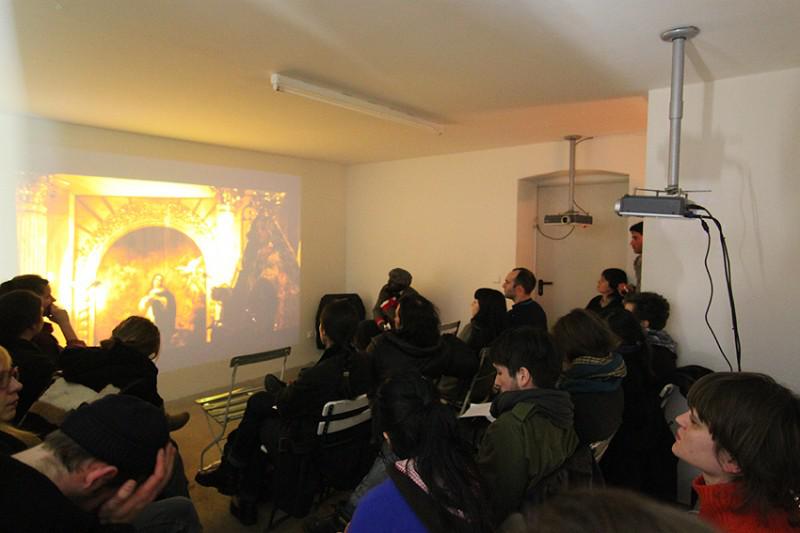 For this year, NOTE ON reactivates its FilmKlub for post-colonial and feminist visions. The FilmKlub was established in 2013 to probe films and time based artistic media as tools for the construction of social spaces. Inviting artists, filmmakers, thinkers and experts of various fields to host a gathering based on a movie of their choice, the FilmKlub facilitates conversations, debates, and close readings based on the current practice and ideas of the host in relationship to the semiospheres of the selected movie. Artist Lerato Shadi's choice for the FilmKlub is the collaborative, cinema-direct documentary Jeppe on a Friday (Canada, South Africa, 2012) shot by a team of women directors around Arya Lalloo and Shannon Walsh. Through the portrayal of five men and their ambitions, desires, and struggles to survive over the course of a Friday, the film explores one of the oldest Johannesburg suburbs: Jeppestown.
image : Local Reality as Memory Desertification. 
Contemporary Art in the North of Chile. Talk with Rodolfo Andaur moderated by Bonaventure Soh Bejeng Ndikung. NOTE ON in cooperation with Savvy Contemporary, 2012.