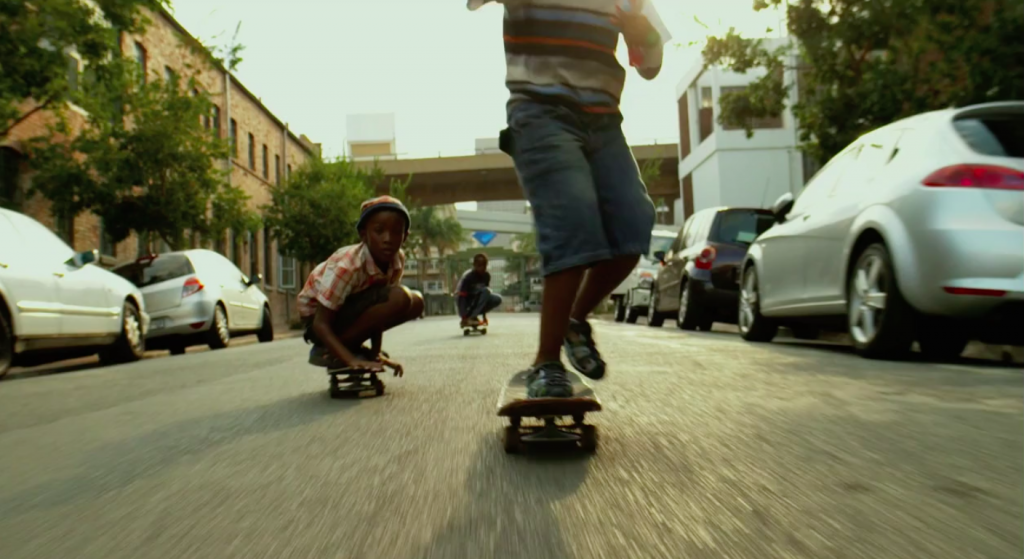 Film: Jeppe on a Friday Directors: Arya Lalloo and Shannon Walsh, Countries: Canada, South Africa, Year: 2012, Running time: 85 min, Language: English
For this year's Project Space Festival NOTE ON together with artist Lerato Shadi reactivates its FilmKlub which was established in 2013 to probe films and time-based artistic media as tools for the construction of social spaces. Inviting artists, filmmakers, thinkers and experts of various fields and lives to host a gathering based on a movie of their choice, the FilmKlub facilitates conversations, debates, close readings and projections based on the current practice and ideas of the host in relationship to the topics and semiospheres of the selected movie.
Lerato Shadi's work emerges from the performative investigation into the politics of transformation, from absence to presence, subject to object and vice versa. She describes her artistic practice as a way of placing herself in the world—as a woman, as a Black woman, as a South African. Using her body, its breathing, touching, shaping and transitioning to explore space and time, her practice engages in decolonial and feminist explorations of the present through performance, installation, video and sound.
Her choice for the FilmKlub is the collaborative, cinema-direct documentary Jeppe on a Friday (Canada, South Africa 2012) shot by a team of women directors around Arya Lalloo and Shannon Walsh. Through the portrayal of five men and their ambitions, desires, and struggles to survive over the course of a Friday, the film explores one of the oldest Johannesburg suburbs: Jeppestown. Focusing on the developments of gentrification and on how community is constructed in this particular neighborhood, the feminine cinematographic gaze engages with the social and historical fabric of the urban geography, the spatial legacies of Apartheid, the class and gender based diversity of life experience and the current transformations in Jeppestown.
Photo: Jeppe on a Friday, Arya Lalloo and Shannon Walsh, 2012
Festival insight by Philippe Rives