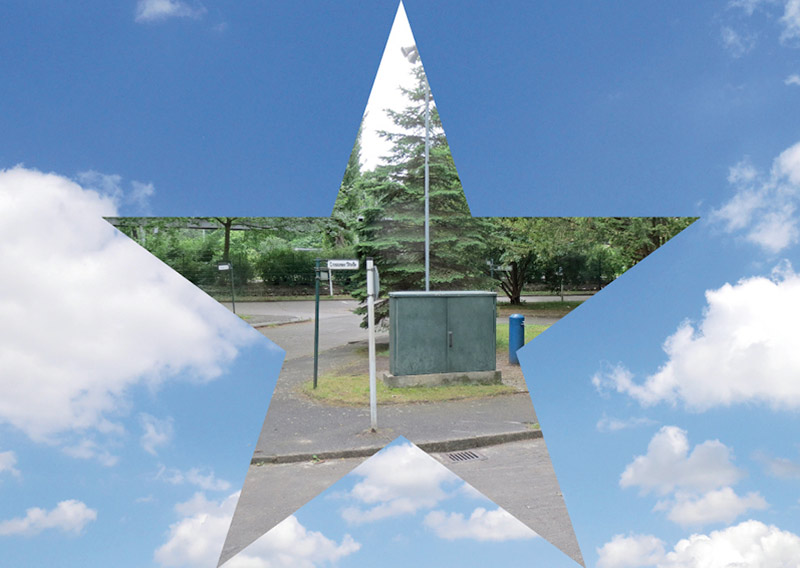 Europe. Visiting the Enclosure
composition with children traffic circuit, image, object and sound
project by missing icons
The children traffic circuit "Oase" (oasis) lies hidden, somehow from another world. It is a miniature, self-centered world – a caricature for children protected from the surrounding city by a huge fence. By raising a deconstructed European flag of the artist duo missing icons, while playing a manipulated, minimalized version of the European hymn, "Oase" becomes a walkable, surreal allegory for Europe.
Reception & Photoshooting: August 2, 2016, 19:00
Exhibition period: 2.-28.8.2016
Festival insight by Joanna Kosowska