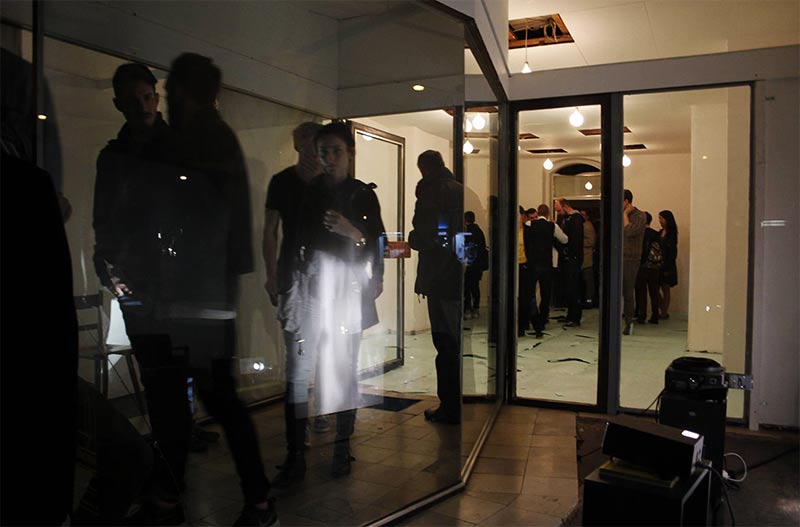 To•ko•no•ma (jap.) is an important element of the Japanese living room, in which little treasures are displayed for guests. Along with the seasons and guests the precious objects inside tokonoma change: traditionally hanging scrolls, porcelain or an arrangement of flowers. Therefore the guests are uninvitedly invited to initiate a conversation on the presentation, while the host appreciates every spontaneous development of this discussion.
As a platform for young art and club culture, TOKONOMA organizes lectures, screenings, exhibitions and club nights in Kassel and thus houses treasures from young artists hailing from all over the world. The aim is to reflect upon contemporary topics of art, film and music and support young artists within these fields.
In spring 2012 TOKONOMA collectively transformed a former beauty parlor into a multifunctional venue, the TOKONOMA Apartment, where events take place on a regular basis.