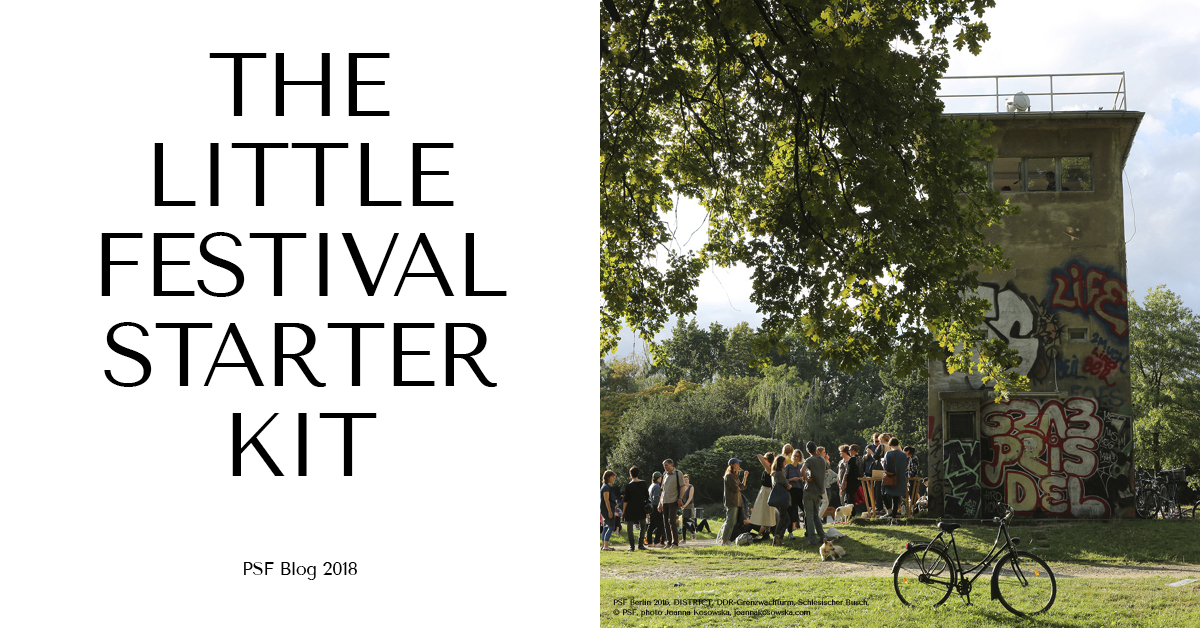 The 4th iteration of the festival is bursting at the seams – how to keep track? With this bite-sized Festival Starter Kit of course!

31 summer days, over 80 artists, and countless locations spread throughout the city: a month jam-packed with art! This spring, a jury selected 27 spaces from over 50 applications, which the programme pulls together on the big festival stage of the independent Berlin art scene. Independent: for the festival, it means above all the diverse Berlin art venues existing outside the art market and public institutions, and away from the many commercial galleries or large private collections. The Project Space Festival 2018 is everything in between and beyond, somehow right in the middle – and a pretty good neighbour at that.
This year's festival is also a discovery tour of Berlin, with stops that could not be more diverse: Whilst Kabinetas takes visitors to the Turkish market on the Maybachufer, NON Berlin lands right on the border between North and South Korea. Festival-goers can witness the transformation of the Grimmuseum into a grotto, the Apartment Project becomes a shrine, and Farbvision sends the project space scene on a pub crawl. LAGE EGAL whips up KUNSTBUTTER, the nationalmuseum plays a game of Chinese Whispers, while tête turns Splitternackt. And this is just the beginning: a festival that exists in the middle, on the edge and beyond the city, just as comfortable with the large narratives as with fleeting moments of everyday life – at times clearly political, at other times consciously timeless.
A single event of a Project Space Festival takes place each day in one of the festival spaces: sometimes in the morning, sometimes the evening, and sometimes throughout the day, so it's worth checking the opening hours exactly. Some project spaces, such as Kreuzberg Pavillon, ask for registration to participate: write early to secure a place. Being the freest arts festival in the city, all events are totally free of charge: from the opening of the festival, to the panel discussions, through to the individual events of the participating project spaces.
At the Festival Centre in ACUD MACHT NEU, visitors can get information about the festival and pick up program booklets. The PSF newsletter provides weekly updates on the festival program, and you can keep up-to-date by checking in with the pages of the festival's many media partners. If you are not in Berlin, you can follow the festival on Facebook, Instagram and Twitter. #psfberlin2018
The Project Space Festival covers the whole city, from Lichtenberg to Siemensststadt, from Pankow to Neukölln. Never has a monthly transport ticket paid off quite this much. If you want to hold out, we recommend sturdy shoes – and not just for the descent into the Untergrundmuseum U144.
Let the journey begin!
—
Text: Manuel Wischnewski