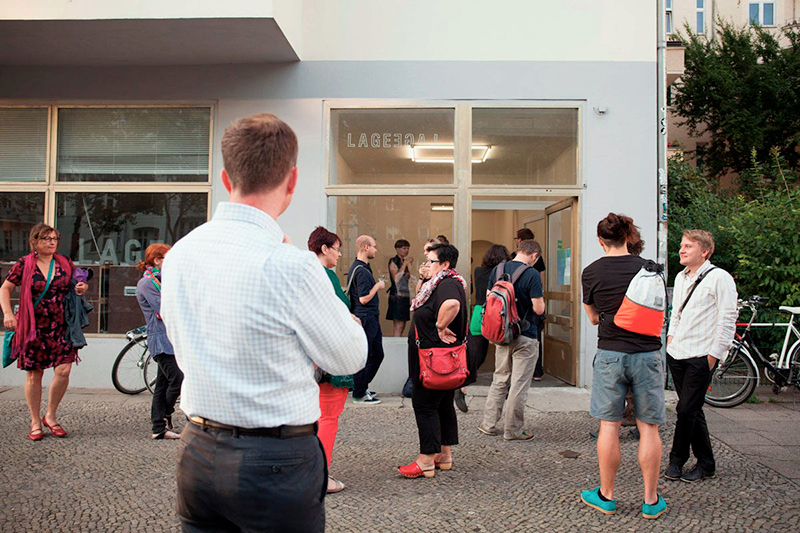 Even though the designation 'project space' as such suggests a local constant, the concept of LAGE EGAL ('situation does not matter') is rather unattached to one specific location. Hence, LAGE EGAL is not only a play on words (LAGE read reversely is EGAL), it also describes exactly the process of a textual and programmatic dynamism where the location becomes irrelevant – where the situation does not matter.
Consequently, LAGE EGAL is a continually developing experimental ground for curatorial practice and critical exchange. The emphasis is thereby on exhibitions that scrutinise and reconsider the stature of exhibitions as such. Furthermore, LAGE EGAL distinguishes itself through its engagement with artists' books, editions and multiples – and accordingly, with questions concerning original, copy, reproduction, and series.
The space's objective is to provide artists and visiting curators with an opportunity to exhibit their works outside the commercial art market to make an experimental space available, respectively. And yet, the space aims to prove that running a project space and operating professionally are not incompatible. In a playful way, LAGE EGAL confronts and appropriates the mechanisms and discourses surrounding the presentation and commercialisation of artworks.